Colocation In Northern Virginia
SSAE-16 compliant datacenter space is available in Vienna, VA. For more details or a qote Contact Us

Other facilities available: Reston, VA | Baltimore, MD | Norfolk, VA
OUR APPROACH TO PROVIDING COLOCATION
Support. Even after presales and setup phases, our quality support remains the same. We are interested in maintaining excellency long after the contract is signed. Our support team and engineers are always available to answer your questions, from the time you initially contact us, to the sales and provisioning phases and long after. Server colocation is a crowded industry, full of low-priced cookie cutter packages and questionable support. We aim to eliminate as much as possible the common colocation "pain points". We offer the following benefits with our colocation services:
We understand that support is a critical part of colocation. We strive to deliver it on a level that will make you confident in your decision to utilize our services. We ask our customers to let us know if our support falls short of their expectations, and to specify what they need from us to make the relationship work.
Reliability. Your servers and equipment are treated with the same level of respect as if we owned them. This means 24x7x365 support and world-class uptime. We understand, like you, that when servers are down, businesses can fail or be irreparably damaged.
Expertise. Not every colocation customer is going to be an expert in the IT field. However, we are, and the customer can rest easy knowing we stand with them at every step of the way. We want to enable businesses to easily get a server up and running with minimal stress - even if they have no prior experience doing so.
Honesty and Openness is our policy. Too many companies damage the customer relationship by simply not telling the truth. We ask our employees to be straightforward with our customers - if a problem was caused by a preferred vendor or their own actions, it's better to say so than try to sugar-coat reality. This builds trust with the customer and is the only way to do business.
COLOCATION OVERVIEW
Businesses do not always have the time or resources to maintain a dedicated facility to house their servers and other IT infrastructure. In many cases, colocation is the solution to this problem.
COLOCATION EXPLAINED
Colocation generally refers to placing your server(s) and/or network equipment in a facility that is owned and/or operated by another company. The company providing the facility is usually responsible for physical security, uptime, bandwidth, hardware maintenance and other aspects of keeping the customer's server available. This is a great way to avoid the responsibility and expenditure of maintaining your own facility.

RACK SPACE
Solutrix can provide rack space in increments of 1U, 2U, 4U, half cabinet, full cabinet, and private cage. Please contact us directly to discuss your specific needs and schedule a datacenter tour.
The default rack form factor is a fully enclosed locking steel 4-post 19" EIA square-hole.

BANDWIDTH AND IP ADDRESSES
At the Northern Virginia Colocation Facility we can provide any quantity of blended bandwidth (Level3/cogent). Smaller amounts of shared bandwidth are available immediately, while larger dedicated connections may be delayed slightly by provisioning time.
IP addresses are available in increments of 1 to dozens, depending on your requirements. A questionnaire may be required for larger IP blocks so that we can meet ARIN requirements.

SECURITY
If you do not have a firewall, your server can be placed behind ours or we can recommend and install a dedicated firewall. Your server(s) will be isolated on their own VLAN or physical Ethernet switch. You will also have access to our engineering team for questions about securing your server - even if you did not acquire the security hardware / software through us.
NORTHERN VIRGINIA COLOCATION FACILITIES

Our Northern Colocation Facilities offer quality colocation services, managed services and dedicated servers. Your servers will get superb connectivity to anywhere in the US and most of the world through via multi-homed BGP bandwidth using leading internet service providers. We offer service plans that range from rack space for a single 1U server to multiple full racks with bandwidth ranging from 1Mbps to multiple Gig-E.
With our unique relationship we have with multiple vendors and providers we able to offer state of the art technology, redundancy and reliability. The Vienna, VA colocation facility operates 24/7/365 with NOC monitoring. Power backup is provided through large UPS room and diesel generator. There is also a DC power room for customers using DC-powered equipment. The facility has multiple layers of security including biometrics, locking cabinets, 24x7 guard post, early warning VESDA fire detection system, both smoke and high temperature detectors, and a dry pipe, pre-action double interlock fire suppression system. Environmental controls monitor power, HVAC, security and fire, leak and hydrogen detection. The facility is designed to serve the growing demand for colocation and managed hosting for years to come.
Northern Virginia Colocation Facilities are secure with Digital Surveillance Cameras, Biometric palm scanners at all facility entrances, card access control at all interior and exterior doors. There is 24/7/365 access as well as 24/7/365 monitoring plus Individually Locked Cabinets. DC power is available with Generator Backup.
Vienna Facility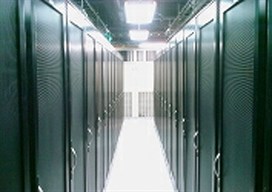 Diesel generator backup, UPS battery room, DC power room
VESDA dry-pipe fire suppression, hydrogen detection
24x7 manned guard post, biometrics, CCTV
24x7 monitoring and access
SSAE-16 certified, stringent security and operational processes

Services
Responsive support and overall reliability are key.

Solutions
Custom built for each unique customer, and supported 24x7x365 by our experts.

Case Studies
Examples of solutions we successfully delivered to customers.